Google Ads is one of the major advertising networks and an excellent choice for marketing your products and services. In this blog post, I'll walk you through the steps of how to create a banner for Google Ads.
What is Google Ads?
First of all, let's get the basic facts down on what Google Ads is. Google Ads is an online advertising platform that marketers can use to display their ads. Google Ads supports a couple of different ad types that you can use to reach your audience:
Ads with text content only are displayed together with Google search results, on Google partner sites and in Gmail.
Banner ads (static or animated) are shown on websites and apps that are part of the Google Display Network, which has over 2 million websites and reaches over 90% of people on the Internet.
And finally, there are video ads that will appear in YouTube videos, in videos on partner sites, and in apps across the Google Display Network. Static, non-animated banner ads can also be shown in YouTube videos.
I will focus on banner ads and the Google Display Network.
Step 1: Build a banner that stands out from the crowd
To create a banner for Google Ads you can either build your banner directly in Google Ads. Or, you can use an online banner maker to build your banner and then upload it into Google ads.
With Google Ads, you can build basic banners with very limited animation possibilities and very few customisations. And so the risk is that your banner built with Google Ads will look very generic or even low-budget, with no outstanding or distinctive features.
It is simply difficult to create a banner with the right typography, colour scheme, image style, and graphic elements that make up the building blocks of your brand identity inside Google Ads.
Banner advertising is all about standing out from the crowd, attracting attention, and creating interaction. To have a chance to do that, you should use an online banner maker that allows you to be creative and have full control over the visual appearance of your banner.
A banner maker is a term for a software that you use to build banners. An online banner maker is the same software, but now it lives in the cloud, meaning you do not have to download or install anything to use it.
With an online banner maker, you can create an original design customized to your own brand. You can build your banner with as many variations in your design as you want. You can combine text or image animations with opacity, motion, or rotation effects any number of times, decide when the animations should appear and disappear, and for how long the effects should last as well as how they should progress.
The only thing you need to keep in mind is not to create animations that are too long. When creating banners for Google Ads, the maximum animation time is 30 seconds, including any loops. After 30 seconds, any animation should stop. With a banner maker software, it is possible to set the number of loops to make sure your animations do not exceed the maximum animation time.
Most banner maker tools allow you to export your banner as a zip file that can be uploaded into Google Ads. Some tools take it one step further and allow you to link your Google Ads account so that your banners can be directly uploaded into Google Ads from the tool, which can save you some valuable time.
With some banner makers, it is also possible to upload your own custom font to really give your banner ad that personal touch and build brand recognition.
Another advantage of using an online banner maker to build your ads is that you now have the option to run your campaign in multiple advertising networks. This means you can distribute your banner ad not only on websites and apps that are part of Google Ads, but across the entire web using major networks such as Sizmek, Bing, and AdKnowledge.
Banner ads built with Google Ads can only be displayed in Google Ads.
Step 2. Make sure your banner has the right format and size
When creating a banner ad for Google Ads, you need to make sure it has the right format and size. Google Ads allows for banner ads in the following formats: HTML5, AMPHTML, GIF, JPG, and PNG.
I would recommend HTML5 or AMPHTML as they are compatible with all browsers and allow you to create qualitative, animated banners that look good on all smart devices.
As for sizes, Google Ads requires standard banner sizes such as wide skyscraper (160×600), medium rectangle (300×250), and leader board (728×90). The maximum file size is 150 KB.
Using a banner maker tool that allows you to create banner ads with the most common sizes is crucial as most of the major advertising networks require these formats to display your ad. The more sizes you can build, the better.
Recently, Google has started implementing certain requirements for using HTML5 ads. If you have a Google Ads account that is under these restrictions, make sure that the banner maker you choose can export banners in the AMPHTML format. You can read more about these restrictions here.
Step 3: Set your budget and start your banner ad campaign
When you have created your banner and uploaded it into Google Ads, it is time to set your budget and start your banner ad campaign.
You can set your budget as high or as low as you want depending on how much money you have to spend and what keywords and demographics you are going for. You then pay for the number of clicks generated by the ad.
Step 4: Follow up and improve your banner ad results
Once your banner ad is up and running, there is still one more job that needs to be done: Following up and improving your banner ad results.
This can be done in Google Ads, where you can measure the performance of your banner ad in terms of impressions, clicks, click-through rate, quality score, and average cost per click.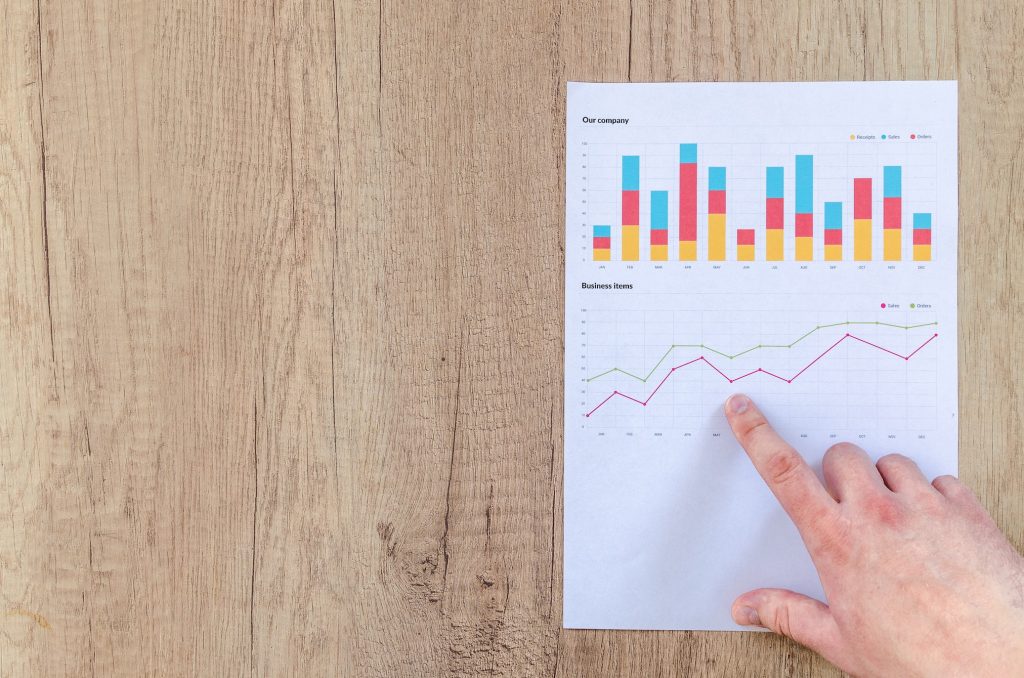 Based on the statistics, you can gain insight into how to improve the performance of your banner ad and make adjustments to meet your objectives.
I hope you found this blog post helpful and wish you the best of luck in creating your banners for Google Ads.
Not sure what banner maker tool to use?
Today, there are many banner maker tools on the market. It can sometimes be tricky to pick the right one.
TweenUI is an easy-to-use online banner maker compatible with Google Ads and other major advertising networks. It provides full creative freedom and allows you to build animated AMPHTML or HTML5 banners fast and easy in multiple sizes.
Want to try it out for free? Right now, there is a 24-hour free trial.